Athletic Mentors Training & Coaching
AthleticMentors specializes in personalized coaching packages and training plans tailored to the specific needs of the athlete.
Custom Training Plan
• Personalized 12-week training plan, with the option to continue monthly
• Daily workouts detailed online
• Includes initial consultation with coach
• Discount for athletes registered for the Grand Rapids Triathlon
CUSTOM TRAINING PLAN
Professional Coaching Subscription
• Custom training schedule
• Baseline and periodic progress testing
• Assistance with nutrition planning
• Online interactive training plan
• Extensive one-on-one time coaching time
• Includes in-pool sessions with a swim coach
COACHING SUBSCRIPTION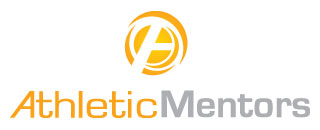 About Athletic Mentors
Athletic Mentors was founded on the philosophy that an athlete's true potential is comprised of performance-focused physical and mental conditioning. Honing an athlete's skill and developing his or her capacity for perseverance and a positive attitude unleashes the full force of potential not only in his or her respective sport, but in the arena of life. We are committed to providing transformational coaching and support that is intricately designed to build skill, character, and commitment in an environment that fosters excellence.
Athletic Mentors is uniquely poised to develop specific programs for groups or individuals across a range of levels, from developing early, emerging talent to honing Elite and Pro performance. From our prestigious hockey camps and in-season training to personal training sessions for amateurs who want to live optimally, choose Athletic Mentors for peak performance.
For more information about participating in The Grand Rapids Triathlon please contact us here or you can REGISTER today by clicking on the link in our menu.